The Gospel According to: All My Beauties Who Need Some (fake) Sun
Like I said in my first post, I used to overdo it with the bronzer and then I would end up looking like a freaking orange. Those days, thankfully, are over for me. Fingers crossed…
Today, I'm going to showing you my full proof self-tan routine to ensure that you get the tan of your dreams avoiding all orange-y-ness. So, let's get right into it, shall we?
---
The "Fake It till Ya Make It" Self-Tan Routine
Prepping the Skin
This is the key to getting a good application when applying your tan. When you prep your skin, you are basically setting yourself up for greatness and for your fake tan to last longer, so that when it does fade it will look more natural. So, take the time to do this step and people will be wondering if you're just a glowing queen naturally. Which you totally are!
The first thing you are going to want to do is shave everywhere you will be applying the tanning solution to. Shaving ensures that you skin in nice and smooth for a more even application. Unfortunately, this step really can't be avoided, at least on your legs, because the hair can mess up the tan and you'll get little white dots on your leg and it will look splotchy.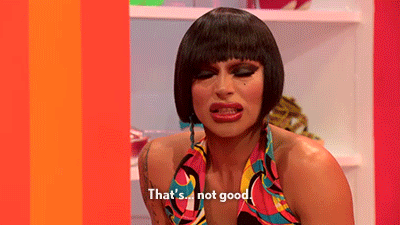 I enjoy doing this routine on a lazy weekend day when I know I won't be going out and can just take my time. Let's face it…shaving is exhausting especially when it's your whole body.
Also, I recently just started shaving with olive oil and I highly recommend using it instead of your normal shave cream. This keeps the skin hydrated and it's natural. (Just be sure to wash down your tub after using oil because it can make your shower really slippery, which can be dangerous)
You want to shave your whole leg if you know you are going to be showing your entire leg. Most of the time, I just shave up to a little bit past my kneecap on my upper thigh if I know I won't be exposing my full leg. So, this step just depends on what you'll be wearing in the near future.
After shaving all the necessary parts of your body, this next step you can either do before shaving or after. I like to do this after, personally.
You are going to want to exfoliate the skin to get rid of any dead skin cells and dry patches that may be on your body. Exfoliating is essential to fake tanning because, like shaving, this makes for not just a more even application, but also makes your tan last longer. Dry skin can cause your fake tan to flake off and when it fades you and the whole world will know our little secret that you fake tan! (lol jk no shaming here)
For this step, I like to take my pair of exfoliating gloves. They sell a bunch on Amazon, I just picked up mine at Ulta one day.
I take these gloves and use them for a double duty action with my actual exfoliator. Next, take about a quarter size amount on the gloves and then take your hands and grab the calf on both sides. I will then rub up and down to really work the product into my leg. You can also add in some circular motions on the kneecaps and heels of your feet for some extra exfoliation, because these places tend to be drier.
Make sure to get you elbows, chest, neck, and writs as well. These are all places that should be given some extra attention, dead skin tends linger in these areas. It should feel tough and maybe slightly discomforting at times. You are going to want to use a heavy-duty exfoliator for your body because you really want to make sure it gets it as smooth as possible.
Then, you're going to want to go ahead and take you fav body wash to cleanse your skin of any leftover sand particles and whatnot.
My next step is to moisturize the skin. I like to moisturize in the shower for the most part by using an "in-shower body lotion". I especially will do this before I self-tan because it locks in hydration but doesn't leave your skin too oily where the tan won't stick to the skin, which can happen.
I use this one from NIVEA and it works so well with my skin. The body lotion comes in two different formulas, "Dry Skin" and "Very Dry Skin", I use the one in the dark blue bottle because I want as much moisture as possible, but both work well. This step is just up to your preference. I apply this to my wet skin and I like to leave it on for a few minutes before washing away with water to really let the lotion work its magic.
When getting out of the shower you want to pat dry you skin with your towel, so you do not wipe off the moisturizer you just applied. This whole "prepping the skin routine" is great because it just leaves your skin so soft and supple; if you aren't tanning, prep is so good to do just in general.
Time to G.T.L., Bro (Glow, Tan, and Lie Down ((because you're exhausted from shaving)) lol)
The actual application is the make or break of it this whole thing. You've properly prepped the skin so now putting on the self-tan should be a breeze! Picking the right self-tanner is a crucial part of getting a realistic and beautiful bronze glow.
To be honest, this is the one step that I would have to say you might want to splurge on. After many years of trial and error, my best fake tans are with products that have cost me a little more dough.
Now, that's not to say a hefty price is sure sign of a good tan. So, do your research and the best way to see what a self-tanning product looks like on the skin is to just watch reviews on YouTube of people actually trying out the product.
This year I recently just started using Loving Tan. This product has been sponsored by a lot of a beauty gurus and IG models for a couple of years now. I never really played into the hype of it before, but now it is currently being sold in store for the first time at Ulta. In May, I had a wedding to go to and I hadn't had any chance to catch up on a real tan…you know…like…by the sun.
But I actually didn't even want to tan the natural way because I'm trying to take better care of my skin and spending too much time in the sun causes premature age spots and skin cancer. So, I really wanted to just self-tan. I bit the bullet and picked this baby up and now I can't ever go back.
I use the "2 Hour Express" version because it takes the quickest time to develop. I also feel it gives the darkest and richest tan out of all of the other versions. Also, 2 hours is the minimum, sometimes, I'll apply this and let it develop for several hours and, at times, overnight (be warned it will leave a little residue on your sheets if they are light).
Before applying your tan, make sure your whole body is COMPLETELY dry. Any left-over water from the shower can cause the tan to run and not develop properly.
And make sure you have cleansed your face and completed your whole skincare routine. Don't make the same mistake I did last time. Which consisted of me first applying my tan and then washing my face only to have huge water stain running down my arms because my tan hadn't even begun to develop yet. I saved it in the end but save yourself the extra hassle and tan after washing your face.
I should mention that you can use a regular body lotion when coming out of the shower, but you need to wait and make sure that it has thoroughly soaked into your skin and there is no left over residue because it will, again, ruin the application.
OK…phew. Now, let's get that self-tanner on your body!
Take you fav tanning mitt I have been currently using this one which I found at Ulta:
I use the "four, three, two, one" method. This means Four pumps for each leg and the feet. Three pumps for each arm and shoulders. Two pumps for my chest. And finally, One pump for my neck and touch up areas.
Apply the self-tan to your mitt and rub in circular motions. I usually go in order of the numbers. So, I start with my legs. I work it into my whole calf and thigh, while making sure to keep my knee bent so I can get into all the lines and crevices. With the left-over product, I will being to work it into me feet, wrapping the mitt around and between each toe and even flexing them so it blends into the knuckles on your toes. Don't forget the ankles too!
This slideshow requires JavaScript.
Screen grabs taken from this video by Zoe Spruston. She explains in detail how she applies her tan and it is how I learned, so I highly suggest taking a glance at it!
Next, I apply the tan to my arms and shoulders almost the same way as my legs. In circular motions, making sure to bend my elbow and, with left over product, wrap the mitt around each finger and bend them so they match the rest of my body.
As for the back, you can either have some do it for you (thanks, mom) or if no one is available and you are by yourself I'm usually able to reach the top of my back shoulders and neck. This is usually enough for me because I don't wear a lot of backless things.
Then, I take two pumps to my chest and blend that in. Finally, taking one pump for my neck. For this part, I actually do not use the mitt, I use a kabuki brush.
For the more sensitive skin on my neck, I feel a brush just gives better and more even application. I'll still apply the tan in circular motions, but the brush ensures that it gets all over my neck and everywhere around it.
You can pump the self-tan directly onto the brush or to the mitt and blend it in with the kabuki. It's your choice.
As time passes the tan develops and appears darker and darker. When you desire to do so, hop into the shower for a quick wash and rinse off the developer. When you get out just simply pat dry and TA DA! You're left with a bronzed and gorgeous fake tan (and no one will be able to tell the difference).
I never apply self-tanner to my face just because usually they can clog your pores and if you wash your face every day (which you should be) then it just rinses off anyways. I find that matching your tan to a darker foundation is the better and easier choice.
But if you aren't going to wearing makeup and still want the tan to match your face, then you can also use tanning face-oil drops. I love the ones created by Ulta's own brand.
You can apply these by mixing a few drops into your face moisturizer to leave a subtle but glowing tan. This has Aloe Vera and Green Tea which help soothes and hydrates the skin.
Apply at night and wake up with healthy morning glow!
After Tanning
In my experience, I've found you can shower up to 2-3 times before the tan starts to dissipate and fade away. You just have to be gentle when washing and make sure to always pat the skin dry. And if you want to reapply then just exfoliate the skin to get rid of your previous tan and reapply. I have found that the tan fades amazingly and very natural to the point where I can't even tell.
If you want to maintain your tan between applications, you can purchase a body lotion that some color to it to keep the glow going and going.
"This moisturizer creates a color that's gradual…Formulated with a blend of antioxidants and Vitamin E, Jergens Natural Glow Daily Moisturizer helps keep skin healthy-looking and nourished, so you'll see, feel and experience natural-looking color that is the very essence of your beauty." -Jergens
---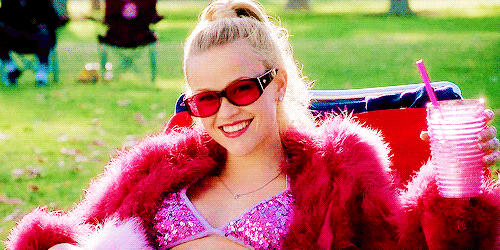 So, cheers, everyone! Here's to looking fab and like a bronzed goddess that has everyone captivated. You'll have them asking, "Do they holiday in Antigua?"
Yes… yes you do 😉
Q: Have you ever self-tanned before? If so, what products do you like?
Hugs & Lipstick Marks,